Melanie Modica ASA, ARM, CFLC
ASA Appraiser of the Year 2020
Melanie Modica offers professional services for various art collection needs. Art appraisal services are available for insurance coverage, claim settlement, loss claims, estate planning, equitable distribution, acquisition, divestment, marital dissolution, distribution, as well as other necessities for managing assets.
As a designated expert in the state of Texas, Melanie Modica also offers expert witness and litigation support services for art involved in disputes, as well as formal appraisal review services for questioned or noncompliant reports involved in litigation or arbitration.
MFA advisory services conduct market analyses for acquisitions, divestments, and other circumstances requiring market data and overviews for collection decisions.
Melanie is an instructor, and has been a contributor, editor and developer for the ASA ARM Principles of Valuation (POV) courses 201, 203 and 204. These courses are offered to appraisers who seek knowledge and training to become ARM designated appraisal reviewers, upon completing the coursework and examinations.
As the course developer for the ASA Appraisal Review & Management POV 203 class, Melanie offers appraisal management services to attorneys, agents, and other professionals who need a lead organizer and manager for large, complex assignments.
When appraisals include various personal properties that require multiple appraisers who specialize in different disciplines and specialties, Melanie serves as the lead appraiser. She has written the ASA course for such services and is an instructor for teaching other appraisers how to manage multifaceted assignments.
Melanie Modica is an Accredited Senior Appraiser for personal property, fine art, with the American Society of Appraisers and holds an Appraisal Review & Management (ARM) designation for reviewing personal property appraisal reports. Melanie is also a Certified Forensic Litigation Consultant and Professional Member of the Forensic Expert Witness Association (FEWA).
In addition to the classroom ARM POV courses, Melanie has also taught courses in person, and in an online format series, in multiple cities across the U.S and in Mexico.
Melanie has served as the ASA International Personal Property Committee Membership Chair, 2017-18 and was the Personal Property Chair for the ASA International Appraisers Conference, 2016-17.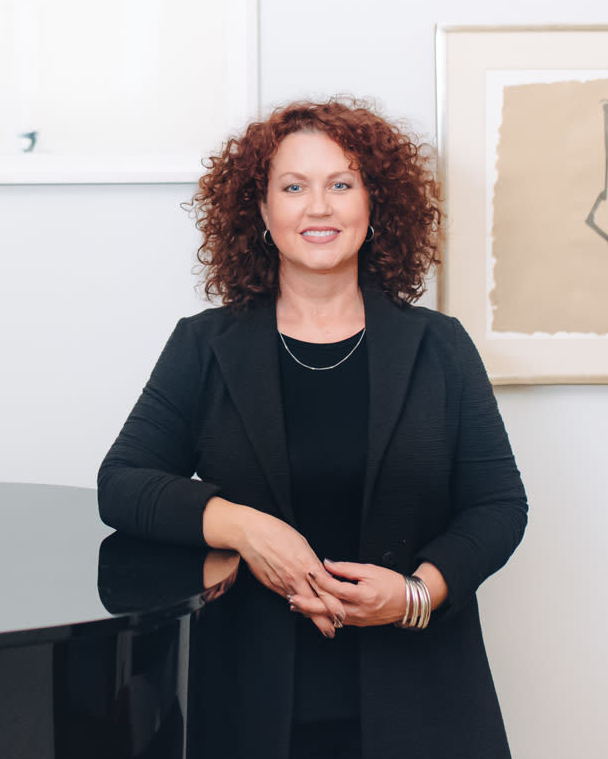 She directed the committee that created the IAC PP educational presentations, member sessions and social event for members from all over the world. She presented at the IAC in 2017 for the coursework and advancement of the Appraisal Review & Management designation for personal property members, and was also a presenter at IAC for personal property members in 2015.
Melanie was the Expert Witness Workshop & Mock Trial 2020 Chair and co-creator that provided testimony and deposition education, hosted by the ASA Houston chapter. The Workshop additionally featured a mock trial with remote testimony highlighted.
Melanie holds a Bachelor of Fine Arts degree that includes post-baccalaureate studies in Management Administration & Supervision, and Art History. Her degree and studies led to an art education career in the Texas public school system. This experience enhances her ability to address and inform attorneys, jurors and clients with clear, impartial, professional services.
Melanie attends yearly international conventions for FEWA, SEAK and ASA, for Personal Property, Appraisal Review & Management and also continuing education courses and webinars.
Modica Fine Art LLC offers services in Houston, the surrounding region, and remotely nationwide.
Melanie has served in these elected or appointed offices:
Houston ASA Chapter President 2013-2014
Houston ASA Chapter Immediate Past President 2014-15
Houston ASA Chapter Personal Property Chair 2015-16, 2016-17, 2017-18
Houston ASA Chapter Appraisal Review & Management Chair 2017-18, 2018-19, 2020-21
Secretary 2011 -2012, 2012-2013
Director 2010-11
FEWA National Vice President of Education, 2019-2020
FEWA Houston Chapter Board of Director, 2018-19
ASA ARM Board of Examiners, 2020-21
ASA National Nominations and Awards Committee, 2020-21
ASA International Marketing Committee, 2020-21
Melanie Modica, ASA, ARM, CFLC
Accredited Senior Appraiser, Fine Art
Appraisal & Review Management
Certified Forensic Litigation Consultant